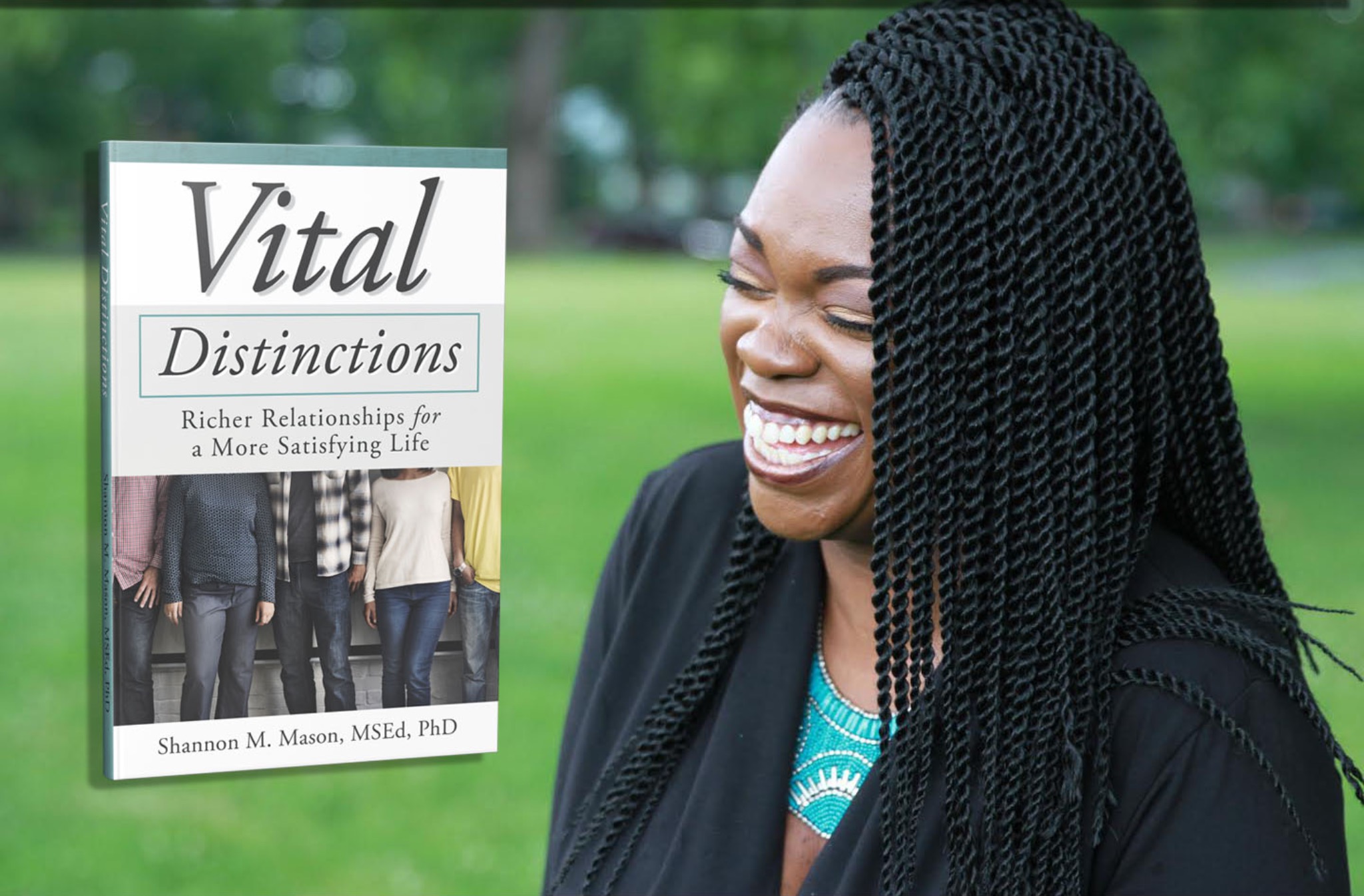 Order Vital Distinctions
Learn how to create Richer Relationships and a More Satisfying life!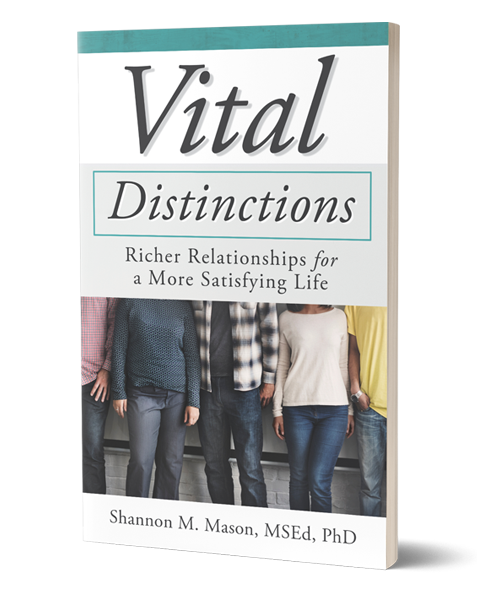 "Dr. Mason captures the intricacies of relationships and offers a fresh and inspiring way to navigate through those contextual layers. Whether you need help with relationship challenges, with your partner, family members, or job colleagues, "Vital Distinctions" is your resource." Bill Campbell, Certified Life Coach (AACC), D.Min., LMFT
What is the key to a satisfying life? Rich relationships, says Shannon M. Mason in her book, Vital Distinctions: Richer Relationships for a More Satisfying Life. Loving God, loving self, and loving others makes the world go around, but what happens when relationships go wrong? What do we do with the disappointment and pain that makes us doubt whether relationships are even worthwhile? How do we try again when it seems so much safer not to?
Dr. Mason, a pastor who also holds a Ph.d in Counseling Psychology, walks us through some of the most pressing challenges in relationships with family, friends, co-workers and loved ones, identifying common pitfalls and illuminating a way back to loving after losing our footing in relationships.
Is it love or is it lust? Can I love without risk? Why do I feel so suffocated in this relationship? Will I ever be able to get my needs met? Is it time to "cut that person off?" Can this relationship be salvaged? Am I just being used? I want to stay, but how do I move beyond this pain?
These are just a few of the questions Mason discusses. Taking an approach that is as practical as it is scriptural, she draws from her personal experience of getting relationships wrong, and her professional experience of helping people get relationships right again. Vital Distinctions cuts through the shame that often accompanies relational mishaps saying, "It happens to all of us, but our pain does not have to be our final page."